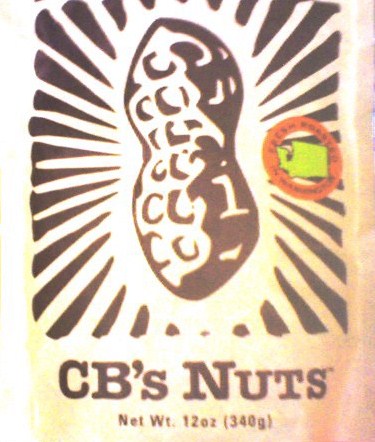 Guest Post by Greg (Cougarbait) Eyerly
Problems are part of the plan.
"If you plan to have problems, then when you have problems, problems are part of the plan. " I said this quote last week. It had nothing to do with ultrarunning, rather I was explaining to the City Manager and Mayor of Cedar Rapids that we are recovering as expected from the devastating floods of 2008 in the Midwest – despite having multiple setbacks. However, it's a real life example of how ultrarunning applies to life – when it really counts.
I am not making a bunch of excuses; some ultrarunners are full of excuses. I ran a great 30 miles Saturday at McNaughton; the problem was the race was 50 miles. Looking back, I am thankful for the repeated bouts of nausea the last 20 miles of my 50 miler. It took me 5 hours to run the last shoe sucking muddy 20 miles – not far off what it took me to run the first 30 miles. Trying to keep my posture correct, no slumping shoulders, running on the downs when I wanted to puke, running on the flats when I wanted to puke and walking the ups – yes — all the while fading in and out of flu like symptoms. I still finished 6th in the race passing several runners the final 10 mile loop for position. In fact, I had one guy pass me with a mile to go and I hung behind him about 8 seconds so he wouldn't feel pressured and drop me. I closed the gap on an easy section with a ¼ mile to go and dumped him with a fierce finish, dry heaving all the way to the finish.
As I train for my first 100, I think I gain far more insight by having problems than I would have if I ran the perfect 50 mile. When I run a 100 I know I'll face hours of nausea, quads on fire, shoulders tight and slumped…just keeping upright and moving toward the finish will get me there. What would I have learned if I had executed the perfect 50 mile? In reality, nothing, I don't know what my body and mind will do after 100K. In fact, I think repeated success at the shorter distances only sets up the first 100 miler for the big failure. I have DNF'd 3 times in ultras, 2 bee stings, Winterhawk 2003 and Waldo 2005 (I am allergic to bees) and 1 fall at Waldo 2006 where I injured my hip, I still suffer from that fall almost 3 years later. I can't say I will finish my first 100, if I get stung by a bee it's over — along with a dozen other variables. But what I can plan on is I will have problems, lot's of them. Blisters, nausea, getting off course, getting behind on hydration –things will not go as planned, which is part of the plan.
Enter Max King, he wins AR 50 mile running away from Dave Mackey. Just for the record, I don't think any American ultrarunner has ever run away from Dave Mackey below 100K. A week later Max runs Pear Blossom 10 mile averaging 4:56 a mile for 10 miles. It's not elite runners don't face adversity, rather, failure for them is usually measured in seconds, not minutes, not hours as in ultrarunning. When faced with this type of breakdown it's something new that they have never faced – they quit. Max King is a talent that ultrarunning has not seen. I am not sure of another ultrarunner that has entered the sport that is or was a sub-30 minute 10K runner. Max King has run two sub-30 minute 10k's, back to back en-route to a 1:02 half marathon and that's not a "was" that fast, that is, "is" that fast today!
I hope Max King runs Western States. I think he will add an element to the race (The Max Factor) that will make this year's race the greatest ultra race ever. Max will not win Western States, not this year – Scott Jurek will win Western States. The Kyle's, Anton's and most definitely Max if he chooses to are ultrarunning's future. There will be more to follow – I just ran with a kid out here in the Midwest that was 19 years old running his first 100 – he's wicked fast, he was talented enough to run college track, however, he is into the ultra scene and is foregoing college running while he get's his microbiology degree.
Max King won't win Western States because his entire competitive career has been founded on success without failure in the same race. Let's face it, in the Marathon and below you can't have failure and success in the same race and still win. There is no suffering through a "bad patch" and still coming home with the victory – you lose. I used to be devastated when I ran college track and I fell off 10 seconds a mile in my second 5K in the 10,000 meters.
It's taken me years to figure out ultrarunning is not always about success, rather, it is really about dealing with problems, breakdowns and overcoming failure both physically and emotionally all the while moving forward on your feet. It's only now I am ready to run a 100 miles. Many have figured it out a lot sooner than that and that's only reflective of my running past. I ran well when I was in college, competing near the front at the small college level, success was part of my running and I have a dozens of trophy's and ribbons reminding me of that time.
Rebounding from failure while running is not something that can be learned while racing sub-5 minute miles and feeling the finishing tape across your chest at the finish. Which is the key difference between being a great runner and a great ultrarunner.